Appalachian Trail •2190 miles
The Appalachian National Scenic Trail is one of the oldest National Scenic Trails in the United States. Its narrow corridor stretches from Springer Mountain in Georgia to Mt. Katahdin in Maine. The AT traverses 14 states on its way. The Appalachian Trail is the longest hiking-only footpath in the world and is one of the Triple Crown trails. The AT is an amazing hiking adventure for long-distance hikers and section hikers. It is also perfect for day-hikers looking to enjoy the beautiful views. Check out our interactive AT map today! 
$59.99 AT THRU-HIKER SPECIAL       9 SECTIONS ($8.99 EACH)
Buy Once, Works Everywhere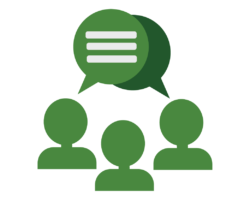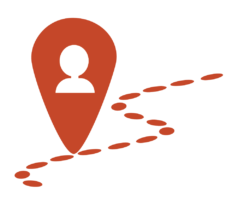 Frequently Asked Questions
What is the best guide for the Appalachian Trail?
FarOut created the best and most popular smartphone guide for the Appalachian Trail.
The FarOut AT guide is the best because the trail data and map information is constantly updated. As an illustration you can view a free 9 mile section to Springer Mountain.
What is the length of the Appalachian Trail?
The AT is 2,190 miles long and travels from Springer Mountain in Georgia to Mt. Katahdin in Maine.
What is the highest elevation point on the Appalachian Trail?
The highest elevation on the AT is Clingmans Dome in Tennessee, elevation 6,643 feet (2,025 meters).
How many states does the Appalachian Trail pass through?
Because the AT is so long it passes through fourteen states. The states include Georgia, North Carolina, Tennessee, Virginia, Maryland, Pennsylvania, New Jersey, New York, Connecticut, Massachusetts, Vermont, New Hampshire, and Maine.
When is the best time to thru-hike the AT?
Most northbound thru-hikers leave Springer Mountain in Georgia in March, April or early May because of snow.
Most southbound thru-hikers leave Mount Katahdin in Maine around June because of lingering snow.
How long does it take to hike the entire AT?
Because of the length of the AT it usually takes about 5 to 6 months to hike the entire trail.
A hike that lasts longer than 6 months is not recommended because you will likely be hiking in snow.
Fast hikers can finish the AT in about 3 months and as result start later. The fastest known time or FTK for the AT is 41 days, which averages about 53 miles a day.
Do you need a permit to hike the Appalachian Trail?
Most areas of the AT does not require a hiking permit but in some areas you will need a permit. For example, hiking permits are required in the Great Smoky Mountain National Park (North Carolina/Tennessee), Shenandoah National Park (Virginia), Baxter State Park (Maine).
How much does it cost to hike the AT?
The cost of hike depends on many personal factors, because of this FarOut created a cost calculator.  So now you can estimate the cost of your hiking trip based on your personal hiking style. Click here to learn more.