1440 miles • Buckeye Trail • Ohio
Download our guide to access the Buckeye Trail map, tracks, waypoints, and comments! Walk a loop of Ohio's natural and historic wonders on the Buckeye Trail. The blue-blazed Buckeye Trail is Ohio's most famous long distance hiking trail. Its 1440 mile (2320 km) length wraps around the entire state, passing through the most scenic regions that the state has to offer, including Cuyahoga Valley National Park and the historic route of the Ohio and Erie Canal as well as the Miami and Erie Canal. The trail's northern terminus is on Lake Erie in Headlands Beach State Park. From there, one branch leads south down the eastern edge of the state, and another leads west across the northern portion of the state. The two branches rejoin and form a single branch that leads to the southern terminus in Cincinnati.
$39.99 THRU-HIKER SPECIAL       8 SECTIONS ($4.99-$14.99)
Buy Once, Works Everywhere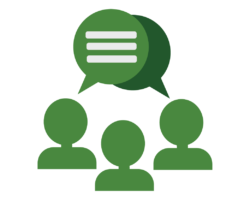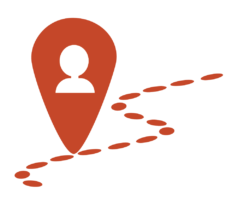 Throughout its history, the BTA has promoted the construction, maintenance, and use of a state-wide trail system within the State of Ohio. The main Buckeye Trail is supplemented with side trails, campsites, and other facilities, so that visitors can see some of the historical and beauty spots of the Buckeye State. The BTA maintains the Buckeye Trail primarily as a footpath, though certain portions are also designated for use by horsemen and other non-motorized users.
Today, the Buckeye Trail Association is a large, strong body of volunteers who maintain and promote the trail. Under the eye of the BTA, the Buckeye Trail continues to change and improve as the BTA looks for ways to move road sections off the roads, and to upgrade those off-road sections to high quality trail.
Learn more about the BTA