3100 miles • New Mexico, Colorado, Wyoming, Idaho & Montana
Official App of the Continental Divide Trail Coalition
Download our guide to access the Continental Divide Trail (CDT) map, tracks, waypoints, and comments! Considered by many to be the most remote and challenging of the Triple Crown trails. The Continental Divide National Scenic Trail is a 3000+ mile adventure from Mexico to Canada. The trail travels through five western states. It passes through many ecosystems, 25 National Forests, 21 Wilderness Areas, 3 National Parks, and 1 National Monument. The CDT offers an incredible experience to all who visit, including thru-hikers, section-hikers, and day-hikers. Our data for the CDT guide was collected in partnership with Bear Creek Survey Service, LLC. The date is updated by the Continental Divide Trail Coalition. For more information about Bear Creek's work, visit their website at bearcreeksurvey.com!
3100 MI (4980 KM)       $39.99 THRU-HIKER SPECIAL       5 SECTIONS ($9.99 EACH)
Buy Once, Works Everywhere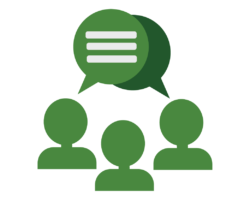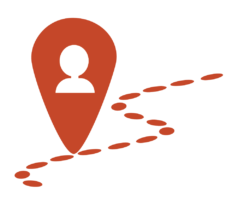 The Continental Divide Trail Coalition (CDTC) is the 501(c)(3) national non-profit working in partnership with the US Forest Service, National Park Service, and Bureau of Land Management to complete, promote, and protect the Continental Divide National Scenic Trail. Founded in 2012 by a passionate group of volunteers and recreationists, CDTC is a membership organization working to build a strong community of supporters who want to see the CDT protected not just for today's users, but for generations to come.