72 km / 45 miles • Tasmania, Australia
Download our guide to access the Overland Track map, tracks, waypoints, and comments! The Overland Track is Tasmania's iconic hike, located in a World Heritage Area. Hikers will start at beautiful Dove Lake. Then travel through towering mountains, spectacular views, alpine lakes and plains, magnificent forests, and clear rivers. The rugged and remote Mersey River Gorge and Pine Forest Moor will provide you with a wonderful sense of being in the wilderness. A side trip to Tasmania's highest peak, Mount Ossa (1617m), will provide 360 degree views across to Frenchman's Cap and beyond.
Buy Once, Works Everywhere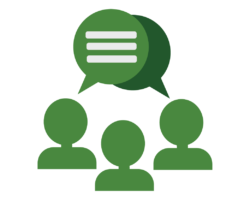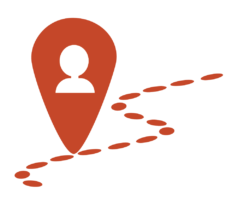 Hike Australia and New Zealand with a saving of 56% over buying the trails separately. This bundle does not include Te Araroa hikes which are part of the Te Araroa Bundle.
Purchase now and get all future trails added to the bundle for free!
This bundle currently includes: Australian Alps Walking Track, Bibbulmun Track, Cape to Cape, George Bass Coastal Walk, Greenstone and Caples Track, Heysen Trail, Kepler Track, Larapinta Trail, Milford Track, Overland Track, Routeburn Track, Three Capes Track, Walk the Yorke, and Wilsons Promontory Grand Circuit.
US$44.99
Distance: One way, 72 km 5-6 Days
The Overland Track located in a World Heritage area is Tasmania's iconic hike. Start out at the beautiful Dove Lake. Then marvel at Cradle Mountain with its distinctive rock outcrops towering above. The side trip to climb Cradle Mountain rewards you with spectacular views. There are glacially formed alpine lakes, tarns and far off mountains. As you hike south, the dominant dolerite peak of Barn Bluff commands your attention from the surrounding alpine plains.
Magnificent Pandani palms with their dark green spiky leaves flourish like an oasis in the shelter of Waterfall Valley. Enjoy a snack on the sandy beach of Lake Will and even a swim in its icy waters.
Like medieval Japanese paintings, the pencil pines with their ancient trunks and spindly foliage reflect into the tranquil Lake Windemere waters. The views down to the rugged and remote Mersey River Gorge from Pine Forest Moor provide you with a wonderful sense of being in the wilderness.
The peaks of West Pelion and the very distinctive East Pelion stand like sentinels. A side trip to Tasmania's highest peak Mount Ossa (1617 m) can provide 360 degree views across to Frenchman's Cap and beyond.
The Du Cane Range has some magnificent forests and views. Following the Narcissus River downstream towards Lake St Clair provides great views of The Acropolis and Mt Geryon. When you arrive at Lake St Clair you can either catch the ferry or meander along beside the lake in a beautiful forest.
Start: Dove Lake, Lake St Clair.
Seasons: Spring, Summer and Autumn. Weather conditions can change quickly and snow, hail and rain can occur any time of the year – even summer!
US$5.99
Rob and Angela Mosley created Activewayz to provide hikers and cyclists with the local knowledge, easy access and confidence to hike and bike the fabulous trails within Australia and New Zealand. Our company has been very excited to work with Atlas Guides since 2016 and we are creating amazing long-distance rides around Australia and mapping rail trails and cycle paths. Our unique Cycling Networks show rideable back country roads with cyclist relevant information to suit different riding styles. This allows the cyclist to build their own route on riding styles they prefer. Hiking in Australia and New Zealand is varied and our focus is to provide an opportunity for bushwalkers to find our fantastic walks and long distance trails easily and to hike them with knowledge of the conditions and supports available. We love hiking and biking in Australia and tramping in New Zealand and hope you do too.
Learn more about Activewayz
Stories from the Te Araroa