Official App of The Colorado Trail Foundation
Download our guide to access the Colorado Trail map, tracks, waypoints, and comments! The Colorado Trail is a challenging and rewarding hike of 485 miles (780 km) that stretches from Denver to Durango, passing through six National Forests and six wilderness areas on its way. Thru-hikers will traverse eight mountain ranges, including the Colorado Rocky Mountains, and climb to over 13000 feet (3900 meters) during their journey. The trail is also perfect for day-hikers and mountain bikers. Our data for The Colorado Trail guide was collected in partnership with Bear Creek Survey Service, LLC. For more information about their work, visit their website at bearcreeksurvey.com!
485 MILES (780 KM)      $19.99, INCLUDES BIKE ROUTE     OR     TRY OUR FREE DEMO
Buy Once, Works Everywhere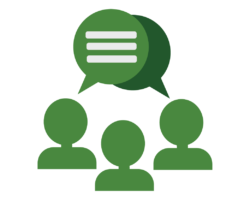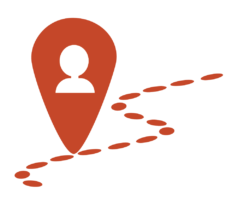 Purchase of The Colorado Trail includes: (1) The Colorado Trail hiking route (485 miles), (2) the Collegiate Loop (161 miles), (3) the Collegiate West Alternate (83 miles), and (4) The Colorado Trail biking route (540 miles).
$19.99
The Collegiate Loop is a 161-mile loop trail composed of the 83-mile Collegiate West Alternate and a 78-mile portion of The Colorado Trail from Twin Lakes (Segment K) to its intersection with the Continental Divide Trail/Collegiate West Alternate about 9 trail-miles south of Highway 50 (Segment O).
Included with purchase of The Colorado Trail. Doo not purchase separately if you intend to purchase The Colorado Trail!
$4.99 individually
The Colorado Trail Foundation is a 501(c)(3) nonprofit organization that works to keep The Colorado Trail in good condition. The CTF organizes the volunteers who built The Colorado Trail, as well as those who continue to improve and maintain it.
The Colorado Trail Foundation works with Atlas Guides to create, improve, and update the official Colorado Trail hiking app.
Learn more about The CTF