2140 km / 1330 miles • Croatia
Official App of the Croatia Long Distance Trail Association
Download our guide to access the Croatian Long Distance Hiking Trail (CLDT) map, tracks, waypoints, and comments! The CLDT has high mountain trails, beautiful forests, and glittering coastline. The CLDT is 2,140 km (1,330 mi) long and winds its way through the beautiful landscape of Croatia. The trail crosses from the eastern terminus in Ilok—near the beautiful Fruška Gora mountain—to the most northern point, Sveti Martin na Muri.  Then the trail continues to the most western point, Savudrija. The trail continues on southwards past scenic tourist destinations Split and Dubrovnik to the southernmost point, Prevlaka. The trail itself is characterized by an avoidance of asphalt roads. It instead takes hikers on a journey of mountain trails, rolling hills, glittering coastline, and three stunning national parks.
$24.99 THRU-HIKER SPECIAL       3 SECTIONS ($11.99 EACH)
Buy Once, Works Everywhere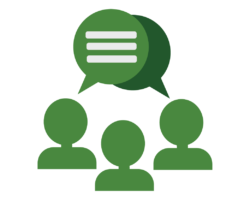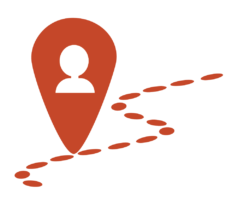 The Croatian Long Distance Trail Association is a non-profit organization that helps manage the CLDT. The CLDT is a national scenic long distance trail meant to be thru-hiked or hiked in sections throughout Croatia. The Association is a dedicated group of individuals committed to building, maintaining, and promoting recreation on the CLDT.
The Croatian Long Distance Trail Association is working to create, build, and mark the 2140-km CLDT. The Association is tied together with a common string – love towards mountains, nature, hiking, and protection of the outdoors – and putting its efforts toward an uninterrupted mountain-hiking trail across Croatia.
Learn more about the CLDTA