Official App of the Ice Age Trail Alliance
Download our guide to access the Ice Age Trail map, tracks, waypoints, and comments! The Ice Age Trail is a historic adventure of almost 1200 miles (1930 km) that traces the edge of the huge glacier that once covered North America. The landscape that its retreating mass carved in the state of Wisconsin is a spectacular example of the mark that natural forces, such as continental glaciation, can leave on our planet. The Ice Age Trail is one of the country's National Scenic Trails, and is a trek across the state of Wisconsin that travels through rolling green hills, river valleys, and wide lakes; all reminders of a planetary era long past. Its path stretches from the Interstate State Park along the St. Croix River to Potawatomi State Park near Sturgeon Bay. Traveling through some of the state's most beautiful natural areas, the trail is perfect for day-hiking, thru-hiking, snowshoeing, and backpacking adventures.
$24.99 THRU-HIKER SPECIAL       3 SECTIONS ($9.99 EACH)
Buy Once, Works Everywhere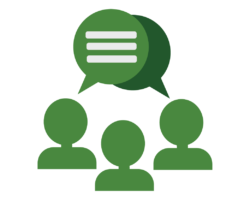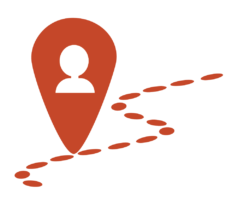 Stories from the Te Araroa
The mission of the Ice Age Trail Alliance is to create, support and protect the thousand-mile Ice Age National Scenic Trail, which traces Ice Age formations across Wisconsin. In collaboration with their partners, they envision a premier, continuous, permanently protected Ice Age National Scenic Trail. Coursing through Wisconsin, the Trail is a place where all people can enjoy and embrace the unique natural landscapes and cultural histories of Wisconsin, while finding physical and mental renewal in a peaceful setting and an enduring spiritual connection to the land.
Atlas Guides has partnered with the Ice Age Trail Alliance to create and maintain their official app, Mammoth Tracks. The Ice Age Trail Alliance works with Atlas Guides to continually update all data in Mammoth Tracks.
Learn more about the IATA