1,120 miles (1,802 km) • Maine, Canada
Official App of the International Appalachian Trail/Sentier International des Appalaches
The IAT began in 1995 with the goal of creating a walking trail that followed the Appalachian Mountains from Mount Katahdin, Maine to Cap Gaspe, Quebec. Since then the IAT has grown to over 5000mi/8000km in length and include trails in 13 countries on 3 continents around the North Atlantic.
This bundle includes five sections of the trail: Maine, New Brunswick, Quebec, Prince Edward Island, and Nova Scotia.
$29.99 THRU-HIKER SPECIAL       5 SECTIONS ($4.99 – $12.99 EACH)
Buy Once, Works Everywhere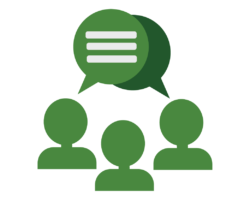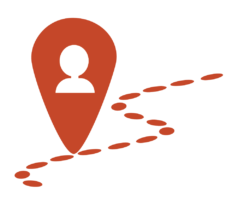 Stories from the Te Araroa
The Council of the International Appalachian Trail was launched in June 1994. Representatives from Maine, New Brunswick and Quebec gathered to begin the work. The goal was to complete a footpath to connect the three highest points of land in each jurisdiction. Now, 22 chapters in 13 countries on 3 continents around the arc of the North Atlantic Ocean Basin continue the work. Chapters take on the responsibility of building and maintaining the footpath. The trail traces the ancient Appalachian/Caledonian mountain chain from North America to North Africa. The Council is an informal association whose members agree to a set of structures and responsibilities. These responsibilities includes establishment and maintenance of the footpath, the creation of maps, guides, and other promotional materials. Chapters are encouraged to develop their own means of public communication and education. All of the chapters contribute stories and other promotional material to the shared web portal.
Atlas Guides works with the IAT/SIA to create and maintain the International Appalachian Trail/Sentier International des Appalaches Council's smartphone navigation app.
Learn more about the IAT/SIA Council