South Downs Way, The Ridgeway, Cotswold Way, Coast to Coast, Hadrian's Wall Path, West Highland Way, Tour du Mont Blanc
Official Companion Apps to Trailblazer Guidebooks
Download our guide to access the Trailblazer maps, tracks, waypoints, and comments! Our collaboration with Trailblazer guides includes hiking guides for the South Downs Way, Wainwright's Coast to Coast, West Highland Way, Hadrian's Wall Path, The Ridgeway, Cotswold Way (all in the UK) and the Tour du Mont Blanc in the European Alps. All of the trails are full of history, stunning countryside, and charming towns and pubs. All of Trailblazer's guides are perfect for thru-hikers, backpackers, section-hikers, and day-hikers.
US$34.99/£29.99 BUNDLE       7 GUIDES ($9.99/£8.99 EACH)
Buy Once, Works Everywhere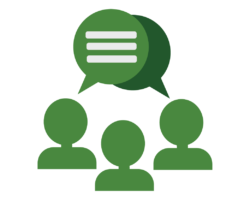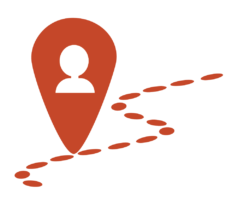 Trailblazer was started in 1991 by traveller and author, Bryn Thomas. In his travels since the 1980s he has used a lot of guidebooks and firmly believes that it is the detail that makes guides most useful. Walkers need to know the nut and bolt detail of a walk – timings, distances, gradients and prices – rather than have to read long descriptions of views they can see for themselves. So Trailblazer guides focus in on really detailed information for only a single long-distance walk or a select few trails rather than general information on a large network of trails. And our authors have a voice – they tell it like it is. These are guides are written by walkers for walkers. Trailblazer is proud to have been associated with FarOut since 2014 and we work closely together.
Learn more about our partner